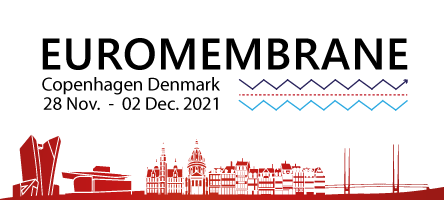 The CNRS, C2Fuel partner will participate in the Euromembrane conference taking place in Copenhagen (Denmark) from 28/11 to 02/12/21.
Eglé Ferreri will present in session 46, her latest results obtained within the C2Fuel project on "Design of membrane based gas-liquid absorption units: a fast, efficient, high throughput batch to continuous methodology".
The Euromembrane 2021 conference includes all areas of membrane technology to be a meeting for the whole membrane society. During the 4 days conference, more than 180 lectures and dozens of poster presentations will be presented.
More information: https://euromembrane2021.eu