C2FUEL and 8 others H2020 granted projects organize an international workshop on CO2 capture and utilization with the active support of Eindhoven University of Technology.
This workshop will be held in Eindhoven on 16 and 17th February of 2021. Please block the date in your agenda ! It will be registration free !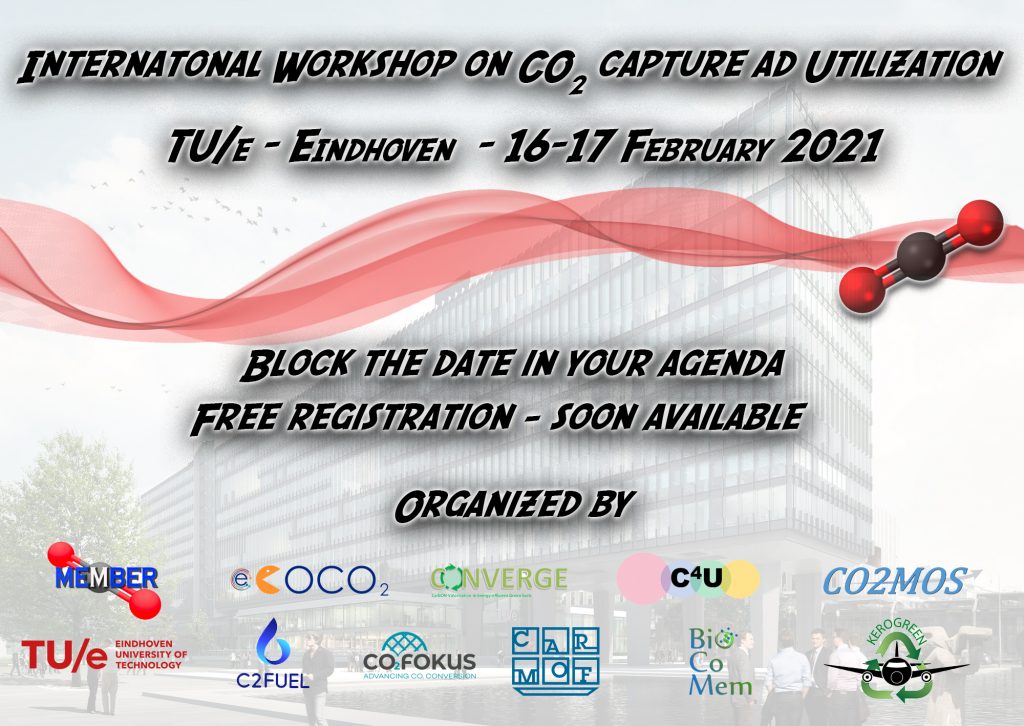 More details to come in the following weeks !